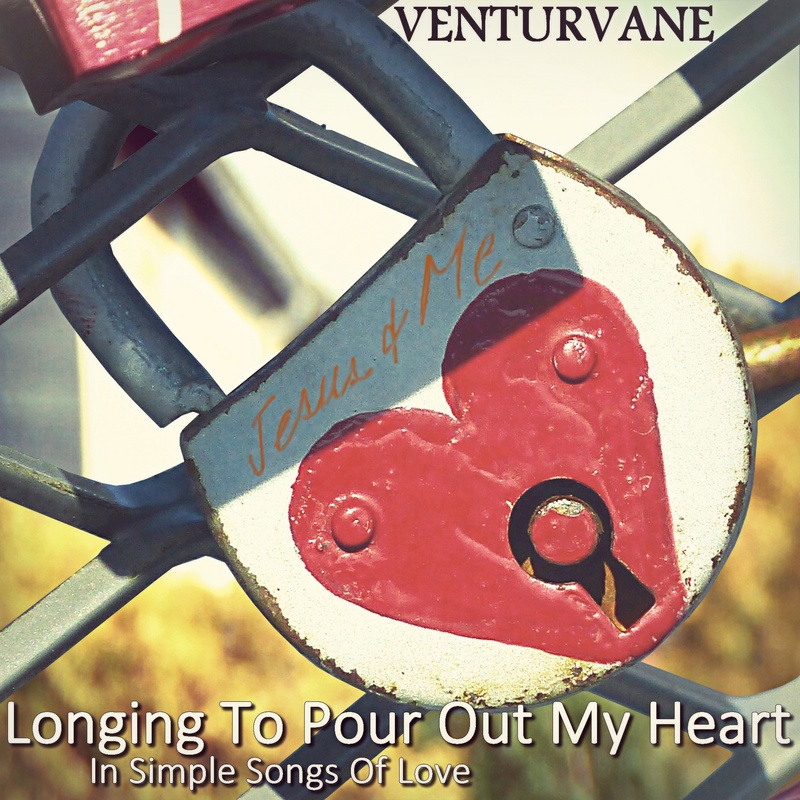 Download or stream at iTunes, Amazon mp3 or Spotify.
   "Longing to Pour Out My Heart (In Simple Songs of Love)" is an all acoustic worship album. Although it's an album of cover songs, it's still, in its existence and purpose, a concept album. Think of it as a worship service for your quiet times.
    These songs not only represent just a few of the countless praise songs that have accompanied me through the years, but are an invitation from me to all of you to come as you are to that place where you first found Jesus and gave your heart to Him.
    Recording and releasing this album is a very humbling step in my life. I personally can say that I'm nowhere near being the best follower of Christ on the planet. And I've never perfectly lived up to the words that I'm singing on this record. But, I'm getting to know Him better and better every day. Perhaps it's not a matter of knowing Him entirely in this lifetime, but knowing that His love for me is so tremendous that nothing in this world is worth my time and effort compared to eternity with Him. Not that I shouldn't be responsible in my work and relationships, etc.. But my motivation to love God and others as I love myself should be the root and source of everything else I do. All worries and evil in this world fade out of my sight to the point that, although they are still there in this lifetime, I begin, little by little, to focus on God's hope and love for others. I lose focus on the "Me, Myself and I" that's clouding my daily routines and zone in on the "God and My Neighbor" focus that is love.
    There are no accompanying instruments or harmonies in these recordings. Only one guitar and one voice, singing with all the heart, mind, soul and strength – unashamed – to the one and only Savior, Father, Lord and King.
    So, whether you can sing or not, play an instrument or not, hit a can with a pair of sticks in time or not, this album is for you to sing and play along with. So, grab your vocal chords, an instrument or a group of friends who can lend you either of those two things and join me. Psalm 150 says: "Let everything that has breath praise the Lord". So, that includes any "thing" that can bring the air around us to resonate its vibrations anywhere between 1 and 96,000 times per second. Yes, even 96,001 times per second or more are perfectly acceptable.
    Perhaps you don't know Jesus. Perhaps you've heard of Him, but don't want to believe in Him. I invite you too to listen to these songs and let Christ reveal Himself to you. He loves you with a kind of love that no human can give you. This is the love of the creator of heavens and earth. I ask you, "If this Love does truly exist, then what is stopping you from chasing after it with everything you have?" You may not grasp or understand it right away. But, if you give it time, just as in any other relationship, you will begin to get to know this Love.
Be blessed,
-Daniel